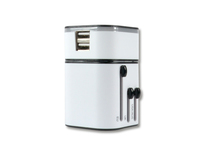 UNIVERSAL TRAVEL POWER ADAPTOR
Code : 0301526   AD-UNIVERSEL-WH
Gencode : 3700284620020
Plug in your electrical devices anywhere in the world
Supports up to 230V / 6A
USB charger 5V / 3.2A max.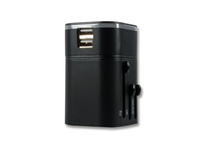 UNIVERSAL TRAVEL POWER ADAPTOR
Code : 0301525   AD-UNIVERSEL-BK
Gencode : 3700284620013
Branchez vos appareils électriques partout dans le monde
Supporte jusqu'à 230V / 6A
Chargeur USB 5V / 3.2A max.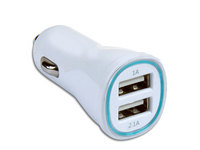 Code : 0301123   AD-ALIM-CIGARE-CC03
Gencode : 3700284616870
Charge 2 USB peripherals to cigarette lighter
Supports up to 5V, 1A and 2.1A
Compatible with smartphone,tablet PC etc…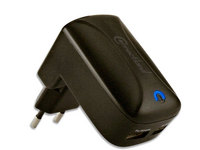 Code : 0301122   AD-SECTEUR-USB-TC02B8
Gencode : 3700284616771
Use your mains to charge devices relying on USB for power
2 connectors: USB 5V 1A & USB 5V 2.1A
Compatible with PC tablet,smartphone,cellular phone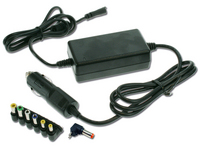 Code : 2005113   ALIM-NB-65
Gencode : 3700284607458
Maximum power output : 65W
6 convertible DC Output Plug Tips
Compatible only with 19V input Notebooks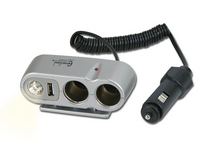 MULTI-SOCKET WITH LIGHT AND USB PORT
Code : 0301119   AD-ALIM-CIGARE-4325
Gencode : 3700284609339
Recharge your USB device using a cigar lighter plug
LED light
Output current: 5 V - 500 mA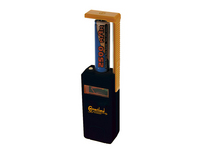 Code : 0303010   TEST-BATT-BT0501
Gencode : 3700284608998
Tests 1.5V/1.2V/9V D/C/AA/AAA/rechargeable Ni-MH/Ni-Cd & 1.5V button cell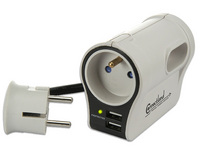 3 OUTLETS POWER SURGE WITH 2 USB
Code : 1403010   BS-S9P321-EZ-GO
Gencode : 3700284610588
Use only indoor and in dry locations
Not for use with aquariums and water-related products
Plugs directly into the mains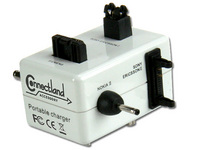 Code : 3803009   CHG-USB-MOBI-D400B
Gencode : 3700284610038
Charge your mobile phone to USB
Supports up to 5.5 V and 200 mA
8 differents connectors for most of mobile phones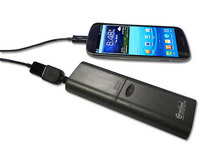 Code : 3803008   CHG-USB-DX-P112
Gencode : 3700284605270
Ideal for travel
A solution for the unexpected power shortage
Acts as an emergency power supplier or charges a 5V, USB connector device as found on mobile phones, PDAs, etc.
Not suitable for smartphone,tablet PC greedy in energy
Compact and portable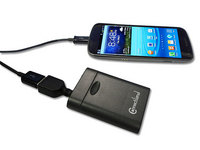 Code : 3803007   CHG-USB-DX-P111
Gencode : 3700284605263
This product is ideal for travelers. It can be used as emergency power supplier.
It can be used as emergency power supplier or to charge USB peripheral such as cellular phones, PDA, flashlight, etc...
Not suitable for smartphone,tablet PC greedy in energy
It has compact size and can be carried everywhere with you.
It has fastening clip at its back to fit into your front shirt pocket.
Page 1/1
---